As the number of Coronavirus, or COVID-19, cases across the United States continues to increase exponentially, so do the number of government restrictions. In Fort Lauderdale, like many other parts of Florida and the country, all public and private beaches and parks are closed. Large gatherings have been prohibited. As per Broward County's emergency order, all "non-essential" businesses are closed.
Fort Lauderdale Mayor Dean Trantalis ordered the closure of all large gyms, fitness centers, fitness studios, dance studios, and gyms. The same directive applied to all nightclubs, bars, and similar businesses. The mayor also limited restaurant operations to takeout, outside pickup, drive-through and delivery services. These limitations, implemented in an effort to slow the spread of COVID-19, are now expected to remain in effect until at least April 15, 2020.
Likewise, the Governor of Florida Ron DeSantis announced on March 30, 2020 that he is issuing Executive Order 20-89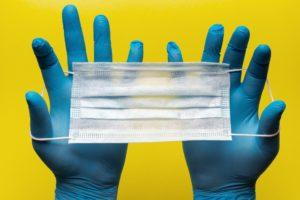 aimed at restricting businesses and facilities deemed "non-essential" from operating until April 15, while also requiring mandatory self-quarantine for travelers arriving into the state from certain locations.
Meanwhile, many affected businesses in South Florida are already paying a steep price for compliance, as the shutdowns have resulted in decreased income and layoffs.
If your business is struggling, we may be able to help. Keep reading to learn how.
Immediate Fallout
In a recent news report, the owner of a small Fort Lauderdale event planning company explained how the restrictions have all but decimated her business, essentially forcing her to cancel all events until further notice. In the meantime, she is making considerable sacrifices to ensure her employees are paid.
Similar stories are emerging throughout Broward County and all-over South Florida. In addition to cancellations, local and regional businesses are now coping with contractual and delivery issues as a result of the restrictions. To make matters worse, many people do not know how to protect their rights.
The Importance of Force Majeure Clauses
The inclusion of a "force majeure" clause in a contract is one way to ensure your rights. This clause discharges your businesses from the performance of its contractual obligations in certain situations. Specifically, it does so when circumstances beyond your control make the fulfillment of contractual obligations either:
Inadvisable;
Commercially impracticable;
Illegal; or
Impossible
Examples of these kinds of circumstances include wars, earthquakes, and hurricanes, however there is currently no Florida law or precedent that includes viruses or "pandemics" as qualifying events to trigger the enforcement of a force majeure clause. That being stated, we anticipate that Florida courts will soon take up that very question, providing an answer to many affected business owners.
"Impossibility" as a Legal Defense
If your contract does not contain a force majeure clause but you still need a way to get out of it, you may have other options. In Florida, individuals and businesses may use the defense of "impossibility" or "impracticability" to avoid their contractual obligations under certain circumstances. Generally, these circumstances must make it objectively impossible for one or more parties to the contract to perform.
"Acts of God" and governmental action are among several types of business risks which implicate the impossibility defense, according to the Middle District of Florida in the case of Harvey v. Lake Buena Vista Resort, LLC, 568 F. Supp. 2d 1354, 1367 (M.D. Fla. 2008). Death or disability, physical destruction, embargos, and other circumstances that would involve extreme difficulty, expense, or injury may also be excused under the doctrine of impossibility.
For now, it is important to remember the following during the current unprecedented circumstances we all find ourselves in:
Understand and evaluate the ways in which the pandemic is impacting or may impact your business and the ability to fulfill your contractual obligations. Consider the other party's obligations as well, taking into account whether they may also be adversely affected. Ask a qualified lawyer whether the circumstances allow for the invocation of a force majeure clause by either party.
Stay abreast of the latest developments. While the current circumstances may not protect you from contractual liability based on a force majeure clause, further restrictions may.
Seek legal advice. This is key because every contractual clause governing performance is different and can be interpreted differently based on governing law.
Carefully document the scope of any business interruptions, along with all actual and anticipated costs. Remember to be mindful of the other party's costs, as well.
Assess your insurance coverage to verify whether you have relevant policies.
Think about alternative ways, if any, to fulfill contractual obligations.
If possible, try to come up with mutually acceptable solutions to legal issues, such as an agreement to reschedule your event or payment.
How the Lawyers at Loshak Leach Can Help
As South Florida business and contract lawyers, we can help in several ways. Specifically, we can review any contracts, purchase orders, or any other aspects of your business impacted by COVID-19. Depending on your circumstances, we may be able to help secure funds, draft contracts, or find other solutions tailored to you.  Simply contact us online to schedule an appointment or call us at (954) 334-1122 today.