Understanding Florida's Land Development Regulations
Florida has been one of the fastest growing states in the nation for decades. Such growth always presents many challenges in any area. Perhaps the greatest challenge revolves around how to support and encourage that growth while preserving the things that make Florida the go to state, including its natural beauty. How do you work within these regulations to develop land? To start, let's begin by understanding Florida's land development regulations.
Florida Land Development Regulations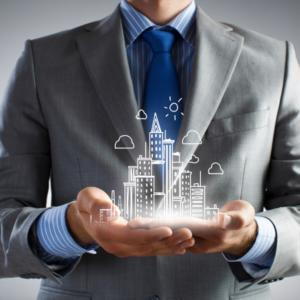 Florida land development regulations include what most people refer to as zoning laws, but these laws go well beyond that. Land use planning and development regulations in Florida have the goal of environmental preservation while encouraging the development of entertainment and leisure industries that make Florida the envy of the world. The state laws cover all types of property development and are complex, to say the least. In addition, counties and municipalities throughout the state have different laws that also must be complied with prior to commencing any new development in the state.
Broward County Subdivision and Land Development Regulations
As noted above, Florida land development regulations on the state level are not the only rules applicable to land use planning in the state. For example, if you are planning a development in Ft. Lauderdale or Hollywood, you also need to make a thorough review of the Broward County subdivision and land development regulations prior to commencing any work. The county has a plethora of rules and regulations that must be complied with, from zoning and code enforcement to development and environmental review. Prior to commencing any new project in the area, you should consult with the real estate law attorneys at Loshak Leach LLP to assist you through the maze of land use planning and development regulations on both the state and local levels.
Land Use Planning and Development Regulations
Land Use Planning is just one piece of the larger land development regulations pie. Land use planning usually plays a more important role in development in more urban areas (such as Broward County) than in the more rural areas of the state. In urban areas, land use planning assists with an extra focus on issues presented in the urbanized environment. Examples of such issues include access to energy, urban transportation, open spaces for parks and playgrounds, waste disposal and limiting all forms of pollution as much as possible. Being fully aware of how all land use planning regulations will affect a planned development is essential to getting a complete and accurate assessment of what the total cost of the project will be in the end.
Your Land Use Planning Attorney
Before breaking ground on any new development, be sure you are fully knowledgeable and up to date on all Florida land development regulations – both state and local – that pertain to your proposed development. Know what to expect and be prepared to deal with it. Being prepared begins with a consultation with the real estate legal attorneys at Loshak Leach LLP. We are a premier law firm with the experience to solve all your complex real estate and business issues. Contact us today for a free consultation by phone at 954-334-1122.